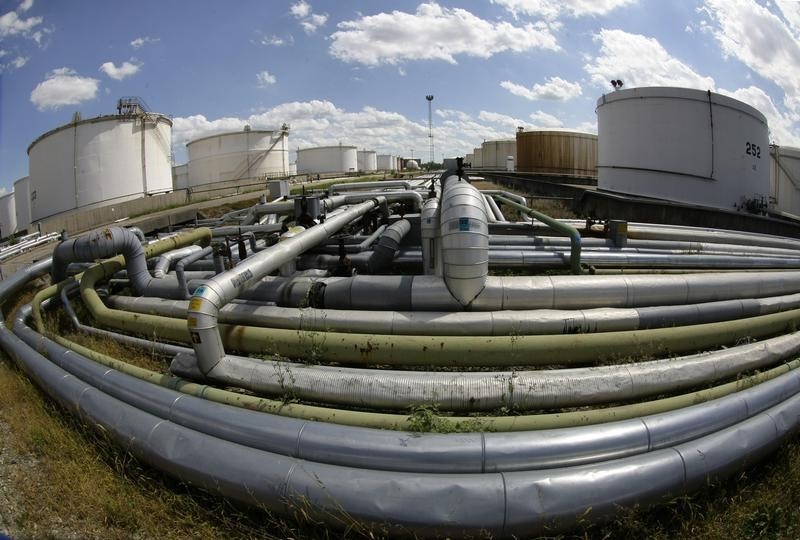 Investing.com – Oil prices gave back some recent gains on Tuesday as the U.K. offered a conciliatory tone its recent dispute with Iran in the Gulf, while markets prepped for the release of U.S. crude inventories.
New York-traded West Texas Intermediate crude futures fell 24 cents, or 0.4%, to $55.98 a barrel by 7:52 AM ET (11:52 GMT), while Brent crude futures, the benchmark for oil prices outside the U.S., lost 35 cents, or 0.6%, to $62.91.
Although tension in the Strait of Hormuz, the bottleneck for the shipping of about one-fifth of world's oil, had escalated after a British-flagged tanker was seized by Iran, the U.K. Defense Minister Penny Mordaunt has since said that the aim of her government was in fact to de-escalate the conflict in order to avoid a more severe incident.
"As such, traders quickly write off any aggressive posturing on both sides of the conflict as more bark than bite," Stephen Innes, managing partner of Vanguard Markets, said.
With fears of a more serious dispute temporarily placed on hold, market focus will shift to U.S. crude inventories.
Industry group the American Petroleum Institute is due to release its weekly report at 4:30PM ET (20:30GMT). Official data from the Energy Information Administration will be released Wednesday, amid forecasts for an oil-stock draw of around 3.12 million barrels.
The EIA report also provides a reading of U.S. output, a key factor for monitoring supply.
"While oil prices remain supported by Middle East geopolitical risk; the market's reaction has been muted due to the ascendency of U.S. shale production, which is tempering supply risk premiums despite the geopolitical risk thermometer hitting warning level," Innes said.
In other energy trading, gasoline futures advanced 0.3% to $1.8325 a gallon by 7:55 AM ET (11:55 GMT), while heating oil fell 0.3% to $1.8942 a gallon.
Lastly, natural gas futures dipped 0.1% to $2.309 per million British thermal unit.